'Tis the Season (or fast approaching it) and that means it's time to share some fun Christmas games & activities for remote teams!
Wherever you are in the world, and whether your team celebrates Christmas or not, it's a great experience to get together digitally and have some festive fun, games and a few laughs.
Christmas in particular offers a great chance to show your team, coworkers and staff some real appreciation. It's easy, in a world where everybody communicates digitally, to miss that all-important social facetime with others. And even if your colleagues don't celebrate Christmas, the festive season is a great excuse to share the joy (and also justify a whole heap of chocolate and indulgence!)
At tl;dv, we're a fully remote team ourselves, so we know a thing or two about hosting Christmas parties and festive celebrations over video conferencing platforms. If your team is async, don't forget to record your Zoom calls and Google Meet get-togethers so that even your colleagues on a different time zone can laugh at Brian's ugly reindeer sweater.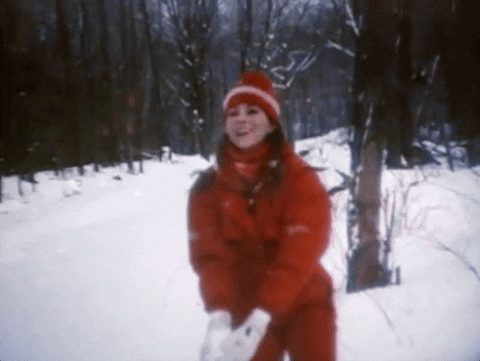 So, while we aren't going to suggest you all sing Mariah Carey's 'All I Want For Christmas Is You' in unison (but I mean…it's an idea…), we have a range of creative, quirky and unusual ways to join together in merriment.
Pour yourself an eggnog, munch down on a mince pie or a Lussekatt, stick tinsel in your hair and let's get this remote Christmas party started!
The Perfect Remote Christmas Party
Remote Christmas Party Games
It's time to play some Christmas-themed games over video conferencing! So fire up your Zoom, Google Meet or Slack and lets get cracking.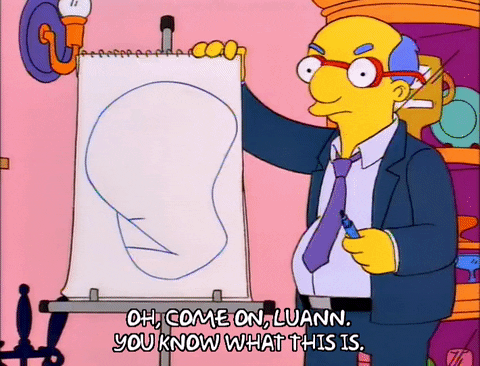 An absolute favourite (which can even be done through use the native whiteboard features on both Zoom and Google Meet) is Pictionary!
Why not turn up the festive spirit and try Christmas Pictionary? Give your team members a list of 10-15 items associated with Christmas such as 'Santa's Sleigh', or 'Rudolf the Red-Nosed Reindeer', then set a time limit. Each team member can take turns drawing their item on the whiteboard while others guess what it is!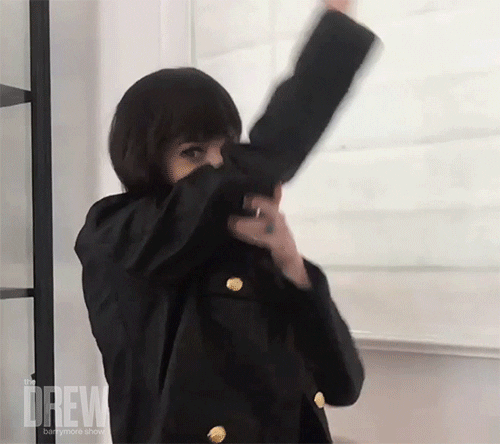 An old-school classic! Use virtual breakout rooms for a classic game of charades. It's a fun challenge to guess the scene, song or movie title being acted out over video. You could even add in a timer so that teams can race against each other!
Have everyone take turns acting as the clue-giver and then reveal which team won at the end of the game. Also, if you have a worldwide team be aware that not everybody may have the same singers, books and films, but feel free to make it as hard as you like. You never know, you may end up with a new penchant for Finnish Death Metal afterwards!
Popular in the UK, and also known as a trivia quiz across the rest of the world, a remote pub quiz can bring people together for a fun, interactive and light-hearted game….or bring out some MAJOR competitiveness.
Quizmasters or 'pub quiz hosts' are able to create their own questions, get creative with themes and technologies, while even throwing in the odd music and picture round. This one will take a bit of planning but it's a good way to get a bit of departmental camaraderie going on, or even switch up teams to create a new dynamic. Also, don't forget extra points for the most original team name! We like "No Zoom At The Inn".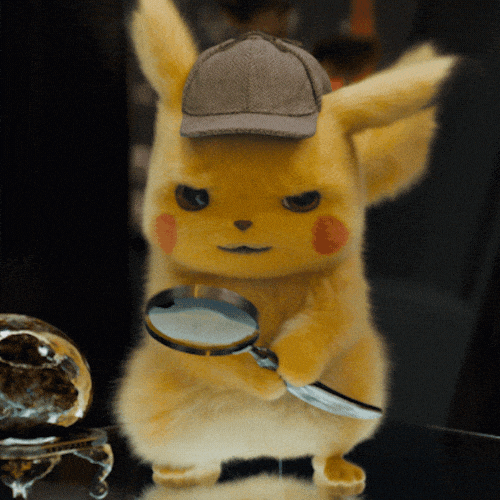 Another way to get people out of their seats (remotely) is a digital scavenger hunt. This can be done remotely by finding things around your home, or even virtually exploring the world with Google Street View.
With a bit of creative thinking, you can create interesting missions that take your remote team around the world!
Try designing custom tasks, like searching for an original painting in a virtual museum or sending a selfie from some far-flung destination and let your team challenge each other to find it first.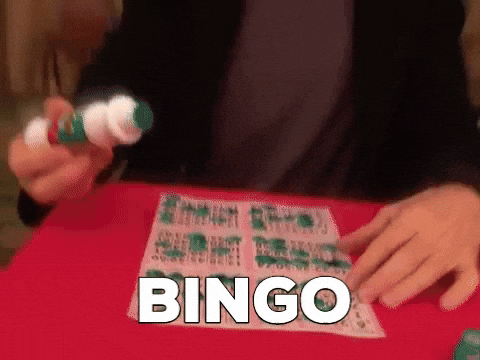 Beloved by your grandma and always fun to wield a giant marker at, Bingo is another classic game that can easily be adapted for remote teams.
Instead of numbers being called out by the host, you could assign a variety of tasks and let your team complete them to get a bingo line. This game is especially great for teams who are new to working remotely and need a bit of motivation to get to know each other. It's also easy to customize the tasks so that they fit with your company culture or even use it as an icebreaker activity for newcomers.
Make sure there's a prize for the first person to complete the bingo line!
Remote Murder Mystery Game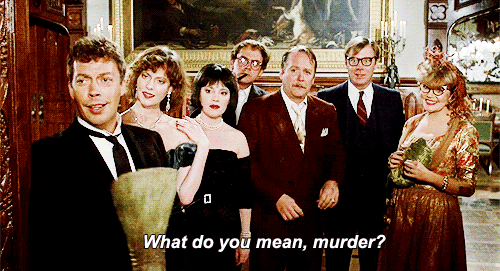 Murder mystery games have been around for centuries and have been adapted countless times over the years, from theater productions to board games.
Now you can enjoy this thrilling game in its latest incarnation – virtually! With remote murder mystery games, you can create custom stories and experiences that your team can enjoy from the comfort of their own homes.
From gathering clues and questioning suspects to solving the mystery, your remote team will have to work together to catch the killer!
If the theme of murder is a bit too much for the season then turn a serious crime into well, a serious, but arguably lesser offence by investigating who took the last of the office doughnuts. 🍩😱 
For those looking for an even more immersive experience, remote escape rooms are a great choice. Just like classic escape rooms, you'll need to solve puzzles, crack codes and find hidden objects in order to make it out alive… or at least beat the clock!
Remote escape rooms tend to be shorter and can be adapted for larger groups with multiple teams competing against each other. It's also a great way to get everyone thinking on their feet and using different skill sets – perfect for problem-solving activities or team-building exercises.
Remote Christmas Activities
If games are feeling a bit… meh, or you just want to do something a bit more "hands on" than screaming BINGO down the mic at Karen from HR, the how about trying some interactive activities across the interweb waves instead?
Share something festive, but unique, from your country
Perhaps you live in the US where popcorn garlands are a thing, or in the Basque areas where Santa doesn't come but Olentzero does, or – our personal favourite – the UK where the novelty Christmas #1 is a thing of true, chaotic. confusing passion.
Don't believe us? 
Just Google "Mr Blobby Christmas single"… actually, wait we'll include it below.
We're very sorry that you had to see that.
However, amusing things aside, it's a great way. to learn more about how the rest of your team mates live their lives outside work. Perhaps it may even inspire you to spend a festive season abroad one year… although hopefully far away from Mr Blobby.
Make gingerbread houses or cookies together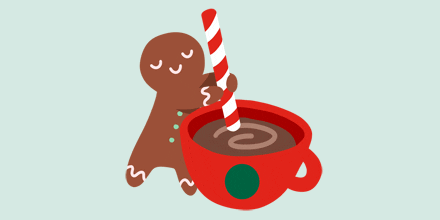 If your space allows, why not do a Christmas baking activity together?
Just send out a list of ingredients to your coworkers (or send them each a ingredients hamper, if that's easier) and do a live bake-along challenge. Make sure to mute if you're using any noisy mixers etc, and always be careful when cooking! 
Alternatively, bake your gingerbread houses, people or cookies ahead and then decorate them while chatting over video conferencing. When you're all finished you can share how your creations come out.
Watch Christmas movies together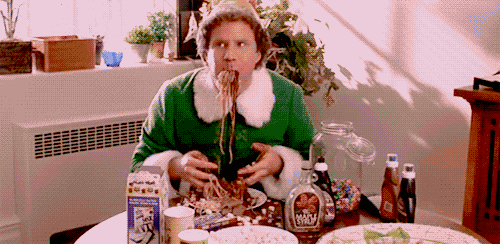 One great way to celebrate Christmas with people who may not be able to get together in person is to watch Christmas movies together remotely. Use video chat applications like Google Meet or Zoom, to check in while you all watch the same movie at the same time. It's especially fun when everyone dresses up in their Christmas best for the occasion!
There are plenty of classic Christmas movies that everyone has seen before and love, from The Grinch Who Stole Christmas and Home Alone, to Love Actually and Elf – but don't be afraid to try watching something new for a change too! Just make sure everyone agrees on the movie before starting, so there aren't any surprises. Have some hot cocoa and snacks ready for the movie, and enjoy yourselves!
tl;dv note: For the purposes of this exercise, Die Hard is indeed a Christmas film.
Deck the halls (or your remote office) with festive decorations
Whether you're decorating the tree, hanging garlands or wreaths, lighting candles or simply setting up holiday-themed decorations, there are so many different ways to spread cheer in your virtual workplace. You can even have a competition to see who has the best wintery backdrop. !Here are a few ideas for getting into the holiday spirit with remote office decorations:
• Hang festive banners and streamers from the walls of your home workspace
• Place some scented candles around your space to add a cozy warmth to the atmosphere 
• Put together a mini festive table centerpiece – tinsel, ribbons and lights can bring a touch of Christmas cheer!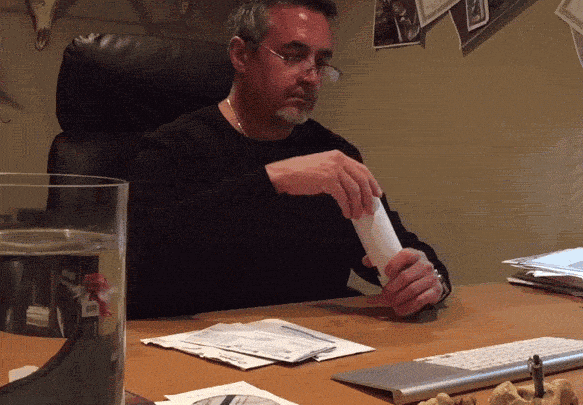 Collect together a whole heap of things lying around your house and join together remotely to create your very own Christmas decorations. They can be as traditional or as outlandish as you like, but the more creative the better!
All you need is a few basic supplies like scissors, paper, glue, glitter and some other trinkets.
Start by discussing what type of Christmas decorations you are going to make – candles, baubles or snowflakes are all good choices. Then let everyone decide which design they would like to go for and start their own little project.
Then let the crafting begin! Once you have finished your decorations don't forget to take some photos so that everyone can share in each other's projects. This could even become an annual tradition that everyone looks forward to every year!
Awful Christmas jumper contest
How about starting a brand new workplace tradition – The Annual Awful Christmas Jumper Contest! You can either acquire, buy or create your own ugly holiday sweater and pit it against your co-workers.
So grab those old sweaters from the back of your closet or find some funny decorations at the store. Nothing is off the table either… want to add lights? Go for it. Make it so it sings an irritating Christmas tune. You got it! Just make sure you have the worst jumper out of everyone else and be crowned Ugly Sweater King or Queen.
Secret Santa For Remote Teams
Remote Secret Santa is a great way to give gifts and spread holiday cheer with your remote work colleagues.
You can set up an online platform where everyone who wants to participate can sign up, add their interests and the kind of gift they want to receive, and then randomly select another participant to be their Secret Santa. Or alternatively, someone can rustle up some festive spirit and offer to organize it manually.
Here's how you can set up your own remote secret Santa:
Ask people if they are interested in participating. Also at this point, it's a good idea to set a price limit per item. If you work across the world, especially if this is a remote worker Secret Santa, be aware of the different prices/costs of things, and also any postage issues and conversion costs.
Set up an online platform for participants to join and list their interests & what type of gift they would like to receive from their secret Santa. This can either be done on a website such as Draw Names or via a Chief Elf (someone in charge of organizing it all!)
Set a deadline by which the gifts need to be sent or delivered, depending on how you plan on distributing them.
Try and send things digitally or post the gifts a few weeks in advance so that everyone is able to receive them in time for the holidays.
Once everyone has received their gifts, get together virtually and reveal who your Secret Santa was!
Remote Secret Santa Gift Ideas
Living across the world, or at least not going into the same office, it can be hard to find the right gifts for your remote workers. Also, getting them to the recipient can be a bit tricky as well.
However, tl;dv being a fountain of knowledge all things remote work-related, has you covered. 
Here's some inspo for when you need to buy your remote work colleagues something a little special for that Secret Santa shizzle.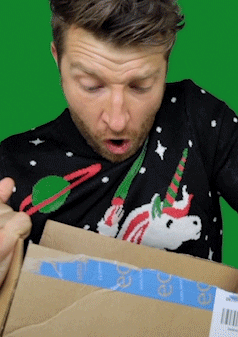 Subscription to their favorite streaming service: If the employee is someone who enjoys binging shows or movies then giving them an annual subscription to Netflix, Hulu, Disney+ or any other popular streaming service can be a thoughtful gift.
A Foodie Care Package: Many remote employees don't have time to cook healthy meals during the day so sending them a care package filled with tasty snacks and treats can make their job easier and more enjoyable. Include items like nuts, dried fruits, granola bars, teas, and more for a healthy mix of deliciousness.
A Foodie TREAT Package: Alternatively, you could do that and then just put like chocolate and amazing festive treats in. I mean, health is great and all but this is CHRISTMAS and we want CHOCOLATE!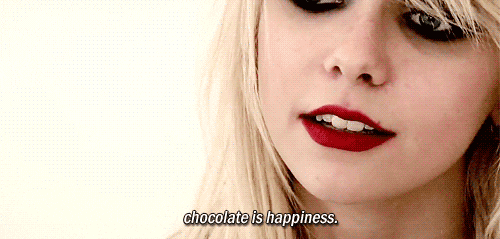 Also if you live in a different country to your Secret Santa recipient, to make things a bit easier (and to not get into any trouble with customs and food importation issues!), find a hamper/treat box delivery company local to them to prevent delays.
Gift Cards To Their Favorite Stores Or Restaurants: Everyone loves gift cards! Get your remote employees some to their favorite stores or restaurants and give them one less thing to worry about when it comes time to spend money. 
A Noise Canceling Headphones: Many remote workers are often stuck in noisy environments that make it hard to concentrate on work-related tasks. Give them some peace and quiet by getting them a pair of noise-canceling headphones – they'll thank you for it!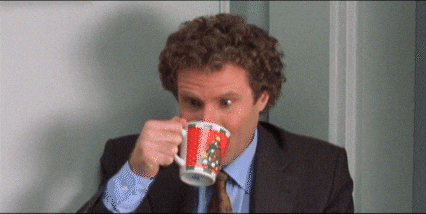 A Coffee Subscription: If your remote employees are coffee lovers then why not get them a subscription to their favorite coffee brand? This way they can have freshly roasted beans delivered right to their door, so they never have to worry about running out of coffee ever again!
A Tea Subscription: Ditto, above but with the leafy tea stuff. Darjeeling, Earl Grey, Breakfast, Jasmine… just ALL the tea!
An Office Essential Kit: Every remote employee needs some basic office supplies and having some that are super cute, or kitsch, is a great way to make the work days even sweeter. Check out places like Etsy for funny independent items (Can you say Star Wars stapler!) or look for unusual pens and pencils. It's a great way to buy something useful, but shows you "get" your coworker.
Self Care Items: Working remotely can be stressful and tiring so why not send your remote employees a little something to help them relax? Get them some bath bombs, face masks, essential oils or anything else they may find soothing. It's also a great way to show that you care about their well-being.
A Phone Stand: Remote workers often have to work on several devices at once, which means it can get pretty cluttered around their desks. A phone stand is an easy solution that lets them keep everything organized and makes sure all the cords are in one place. Plus, there are tons of cute designs out there!
A Fun Book Or Puzzle: When the day has been long and tedious, sometimes all you need is a break. Get them something fun to do when they're taking a breather like a funny book, puzzle, adult colouring book, or game to help them unwind and de-stress.
A Plant: A great way to bring some life into their home office is by getting them a plant! From succulents to cacti and even an exotic bonsai tree, there are many options out there that won't require too much maintenance. Plus plants can be beneficial for improving air quality – perfect for those long days in the office!
And we saved the best idea until last…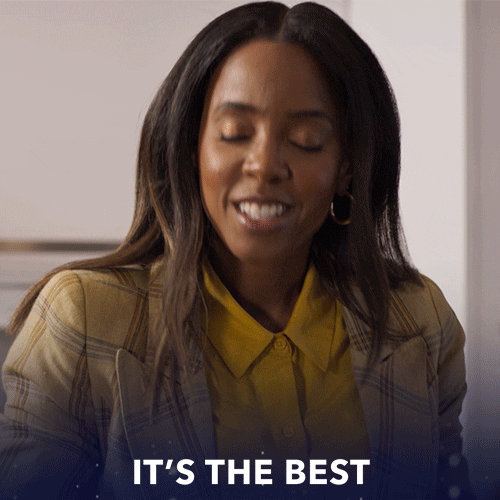 A License For tl;dv: Arguably better than ANY present (apart from maybe a Barbie Dream House) is the gift of using tl;dv – the free Google Meet and Zoom meeting recorder.
It's the chance to work together harmoniously, record and never forget a single idea, timestamp every awesome moment and generally make remote work more productive and fun. The ultimate gift for the modern remote team!
There's even a super advanced Pro version, if you're feeling extra generous.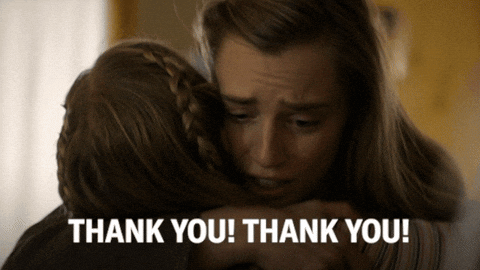 Merry Christmas from All Of Us at tl;dv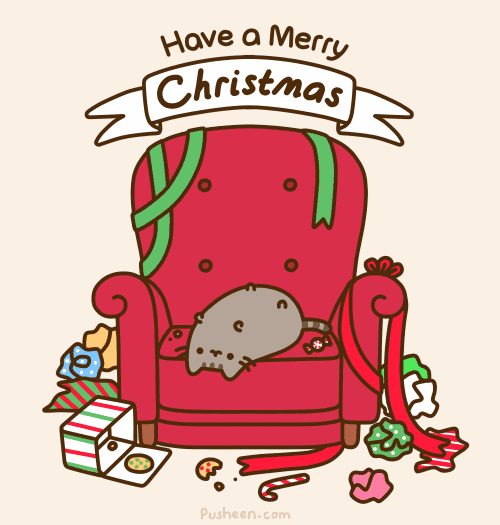 Whether your team are total Christmas fans or don't even care what day of the week it is, there's nothing quite like joining together at this time of year for some fun. 
We hope that our Christmas gift ideas for remote teams and remote holiday party ideas will help make the season even more special for your team. 
With a few thoughtful gifts, good planning, and the awesomeness of video meeting software, everyone can have an amazing holiday experience.
From all of us at tl;dv, we wish you and your remote team a very Merry Christmas!
-The tl;dv Team-
🎄^_^🎄