You did it! You got a job that lets you work from home! Maybe you're even lucky enough to land a role that's async – so you can work WHEN you want! HOORAH! And while your immediate thought is that you'll spend your days being mega efficient – while baking banana bread on the side, and chatting away to your monstera plants – the reality is that you'll now feel ALL THE PRESSURE to be productive as heck.
At tl;dv we have this whole 'working from home' thing down to a T. We know all the remote WFH hacks, tips, tricks, and snacking strategies to make your WFH life as productive and stress-free as possible. In fact, we have remote work hacks for everyooone!
So take a deep breath, get your workspace sorted, and let us show you into some awesome work-from-home hacks.
Little tools that'll make your day happier
Tools, gadgets, and other little fripperies can make life amazingly easier when working from home. And although all you need to work at home successfully is a laptop and some sort of internet connection (make sure that stuff is reliable!), the addition of gadgets can make it even more awesome… or at least more comfortable.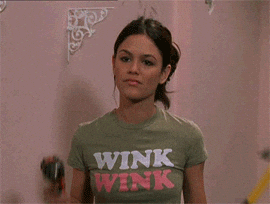 1. Get yourself a great headset or earphones with noise-canceling capabilities. You'll be so thankful when you can go on those long calls and still hear everyone clearly whilst keeping the background noise to a minimum.
2. Invest in your desk setup: Think standing desks, ergonomic chairs, laptop stands – whatever floats your boat. Your posture (and sanity) will thank us for this one!
3. Purchase a virtual assistant like Amazon Alexa or Google Home that can help manage your day-to-day life, set timers (handy for remembering to get the washing out of the machine), and generally just shout at it like you're not alone.
4. Use an alarm on your phone to keep yourself on track and make sure you get regular breaks. It's easy to lose track of time when you don't have your boss watching over your shoulder, so set reminders for yourself to take a break.
5. Forever forgetting your coffee? Then you need to invest in either a thermos or an awesome little USB mug warmer. USB tools are the best, you can even get little USB vacuums to pick up all your keyboard crumbs. Winning!
6. Buy a disco ball. While we wouldn't advise using this during a huge client-facing conference call, you can add a little fun to your workday wins and generally start the weekend party that bit earlier if you need.
7. Have a line manager that loves to stare at your status? Then invest in a mouse jiggler, or concoct a clever mouse mover, so you can make a hot drink without being asked "WHY ARE YOU OFFLINE?" (OR get a different manager!?)
8. Get good coffee stuff… or tea. There's nothing more incredible than walking into your kitchen and getting yourself a half-fat, extra hot, mocha, choca, soy macchiato. Also, getting a nice coffee machine can save you money on Starbucks in the long term!
Create a "soft office" setup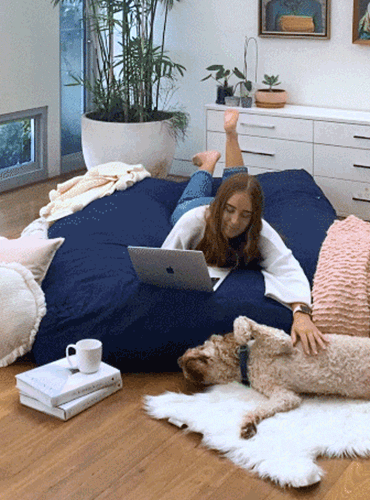 Set up is important.
You could, hypothetically, create an amazing office, complete with a water cooler, flashy executive chair, and a stress ball on your desk, within your bedroom. Or you could work from your bed (wouldn't advise this as crumbs get EVERYWHERE). You could even work from your kitchen table if you liked.
However, one of the greatest things about working from home is you can shift about as much as you like, and change where you sit on an hourly basis if you like.
A lot of influencers have even set up their very own "soft offices" which is basically like an office but filled with soft lovely lounge furniture, and a generally very relaxed atmosphere. While we wouldn't recommend working from a bean bag for an excessively long amount of time (hello, sciatica!) it's nice to mix things up a bit.
1. Buy yourself a comfortable office chair and make sure it's positioned in a spot where you can get regular natural light throughout the day.
2. Make sure your laptop or computer is set up at an appropriate height and distance from your body to avoid any neck and back strain while working.
3. Create an inspiring space using plants, photos of your family, etc – basically anything that makes you feel relaxed yet motivated when you work in this "office."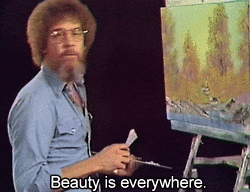 4. Play around with the temperature to find what works best for you (and your laptop, because overheating laptops are a thing.) Invest in a giant blanket for winter days, or one of those fetching Oodies that are all over social media.
5. To keep yourself focused and on task, invest in a whiteboard or pin-up board where you can write down all the tasks that you need to do and keep track of your progress.
6. Make it fun! You're not in a totally corporate environment anymore, if you want to decorate your walls with vivid prints and posters or blast your favorite tunes when you're typing up reports- go for it! Working from home means that you can be as creative as you want with how and where you work.
7. Buy cool stationery, a funky laptop case, lamps with adjustable light settings – whatever you need to make your space more individual and work-friendly. 
Free WFH productivity tools
There are also plenty of free tools available for anyone to use. From time-tracking apps to budgeting tools and task management software, you can make your work life easier – and better!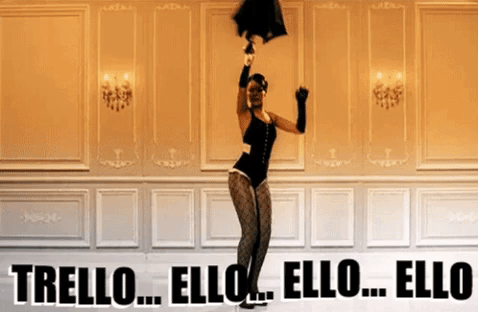 Trello – A task management app that allows you to assign tasks and collaborate with others. This is great for working collaboratively, while also being able to visualize exactly where things are in your workflow. Whether you have regular daily action points or a longer-term work project, it's incredibly helpful for keeping everybody organized.
Evernote – A note-taking and task-planning tool that helps you to keep your notes, ideas, tasks, and meetings organized. While you could use your Notes app on your laptop, Evernote can help you to keep everything in one place, and even allows you to collaborate with others on projects.
Rescue Time – A tool to track your online activities, so that you can see where your time is going. While there is a premium version of this, even the free version is incredibly helpful for seeing how your time is spent, how much time you spent in "focus", as well as how much you ended up procrastinating.
Toggl – A time tracking tool to help you understand how long tasks are taking you and better manage your time. This is particularly useful for anybody who struggles with time management, or if you are working on particular time-based projects. Also an invaluable tool for freelancers as well.
Slack – A communication platform to keep you in touch with colleagues, no matter where they are. This is ideal for remote teams or small business owners who want to stay connected with employees. With Slack, you can set up channels for different topics, share documents, and even set up video calls.
LastPass – A password manager tool to keep all of your logins safe and secure. Honestly, you don't realize just how many passwords, codes, and PINs you'll need working from home, as there are additional security levels that need to be adhered to. LastPass is a great tool for making sure that all of your passwords are kept safe, and you only need to remember one master password.
Serene – A mindfulness app to help you stay in the moment and take much-needed breaks. It also helps to block distracting websites such as social media, gambling, and more. It's also incredibly helpful for working from home, where distractions are all around you.
tl;dv – What's better than a great meeting? Not needing to attend it. If you're looking for a online meeting tool designed for smarter follow-up and catch-ups (that will save you and your colleagues tons of hours!) then look now further than tl;dv – available for free for Zoom and Google Meet. tl;dv is a free meeting recorder that helps you skim through past recordings quickly, highlight key moments, and save them for future reference. There are timestamps, an editing feature, super customizable share settings, the ability to search your meetings library for specific conversations – and so much more!
Schedule yourself a walk...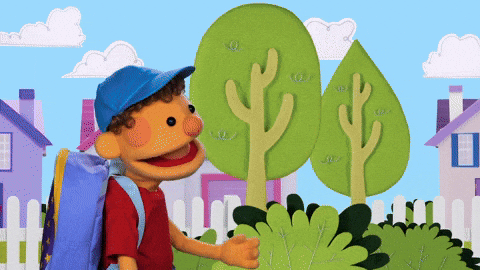 Or even a lunchtime bath – it doesn't have to be long, but this can help break up your day and give you some time for yourself.
Doing something a bit different in the middle of the day can help recharge your batteries and get you ready for the rest of your work day. Plus, who doesn't love a good soak? Even if it's just 10 minutes or so, that little bit of "me" time can make a huge difference! Just remember to stick to your schedule and keep up with work when you're done.
If you live somewhere super cold, or somewhere it's simply not convenient to go for a walk, then why not look at an under the desk treadmill. You can walk as you work, or even during your lunch break with a little bit of Netflix catch up to make it even more pleasurable!
Remote work hacks for mindfulness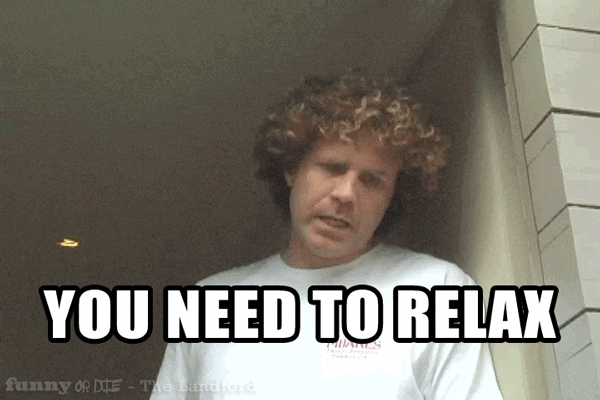 Don't forget to take regular breaks throughout the day. Set reminders on your phone or computer as a visual reminder of how far you've come since morning and how much farther you can go.
Even if it's only five minutes away from your desk, taking a break will help you come back refreshed and with renewed focus. No matter how important your tasks are or how much pressure you're feeling to get them completed – make sure you give yourself some breathing room every now and then!
Apps like Headspace, or listening to guided meditations on Spotify and YouTube, are great ways to recenter yourself in the middle of a busy workday. You could als schedule yourself a lunchtime session of yoga as well.
Mindfulness is so important, but it's something that would have potentially felt a bit tricky or out of sorts in a busy office, but cool when you work from home!
Make lunch a culinary experience
Make sure you take the time to make something special for lunch or dinner. When working from home, it can be easy to default to the same food over and over again, but that can get boring incredibly fast.
Try to get creative with your meals and make them a bit more of a culinary experience – add some unique ingredients or give yourself enough time to prepare something special once in a while. Not only will this help keep you motivated and excited about meal times, but it'll also give your taste buds something fresh to look forward to.
Also, you can order Deliveroo, Post Mates, MenuLog… whatever your country equivalent is with absolutely zero judgment. Lunchtime Taco Bell… Why not!?
Set boundaries - for colleagues and you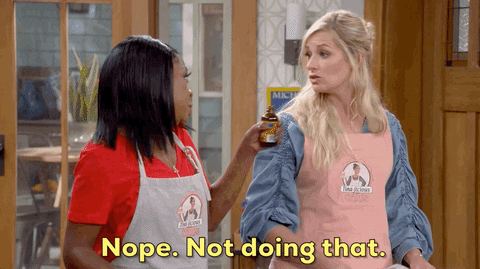 Set boundaries and expectations for yourself as well as anyone else who may be working with you. Make sure that everyone is aware of when you are available, what times work best for you, and any deadlines or goals that need to be met.
It's also important to set boundaries for yourself – make sure that you don't overwork or burn out. Working from home can often mean more hours than if you were in a traditional office setting, so it's important to remember your limits and take care of your mental health first and foremost.
Also, make sure to keep up consistent communication with anyone who you're collaborating with! This will ensure that everyone stays on the same page and can help avoid any unnecessary miscommunication or delays.
Get a cleaner… or a robot one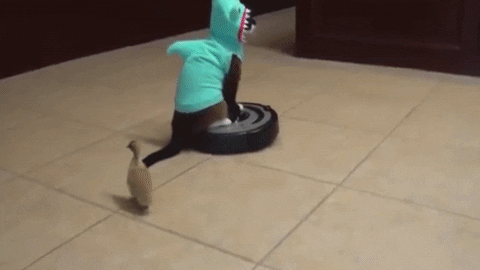 If you have the budget for it, consider hiring a cleaner to come in once a week and deep clean your space – this can help keep dust, germs, and other messes at bay. If not, there are plenty of robotic vacuum cleaners that you can use on a regular basis. Even if it's just once or twice a week – these little machines can make all the difference when it comes to keeping your work environment neat and tidy.
Having a tidy space makes a huge difference and if you're living, eating and working all in the same environment it's super easy to let standards start slipping. So make sure you take the time to keep your space clean and organized – it will help you stay motivated and productive.
Pomodoro, Deep Work, and Asynchronous Communication
If you find yourself easily distracted, consider using the Pomodoro technique. This involves breaking your tasks into 25-minute chunks of work and 5-minute breaks. These short bursts of time can help you stay focused on the task at hand by giving your brain a chance to refresh in between.
If you're having trouble staying away from emails or other notifications that can distract you from getting your work done, look into Deep Work – this is any activity that requires intense focus for extended amounts of time without distraction.
Creating blocks of time where you are dedicated solely to productivity can be helpful when trying to get through large tasks or projects.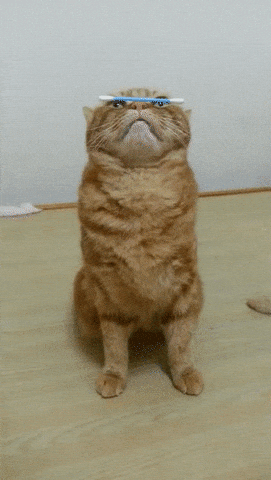 One of the best ways to maximize getting work done, ultimate efficiency, and a chance to live and set your own rules is harnessing async working.
This means understanding the way in which you produce the best and most efficient work, and creating your schedule around that. It might be having a few hours every day to get stuff done or it might mean setting aside one full day where you create an environment of intense productivity – whatever works for you!
Also working with a company that fosters an asynchronous culture can be truly life-changing. You don't need to be present for everything, but you'll still be able to stay productive and get things done without feeling the stress of being chained to an office desk. Using tools such as tl;dv mentioned above, you can run meetings in ways that are most efficient for everybody, and you can deliver projects at the optimum time rather than on someone else's micromanaged deadlines.
Ultimately, asynchronous communication is about being productive and efficient without having to sacrifice your own health.
Put your washing on first thing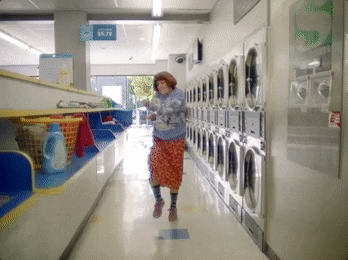 Trust us on this simlpe but amazing remote work hack! If you wake up and get a load of washing on first thing, you will feel like you've climbed a mountain before you've even had your first cup of coffee. You'll be set for the day, and you won't have to worry about it anymore. Just make sure to set a reminder to put the washing out to dry, or throw it in the dryer.
Forget the "get dressed" rule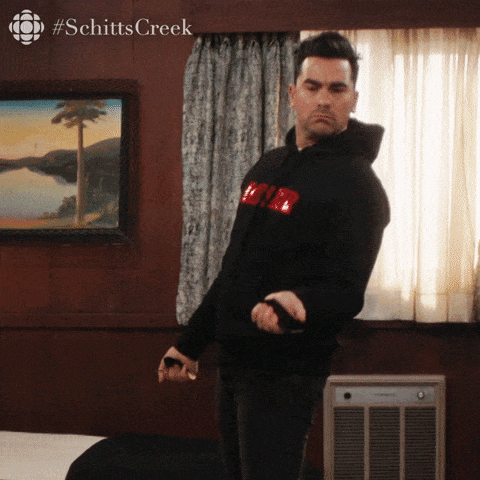 One of the big "rules" people always tout when talking about working from home and productivity is to get dressed. To get up and dress for success. This can be a great way to get your head in the game… but if this isn't your jam, don't force it. Don't put unnecessary pressure on yourself, as comfort leads to productivity. If you find that slipping into cozy clothes before getting to work helps you focus more efficiently, go for it! 
While there's no need to get suited and booted every day, make sure to keep a couple of smart tops nearby just in case. That way, if there's an unexpected video call or you need to head out quickly, you won't be caught wearing your pyjamas.
Don't tell anybody you work from home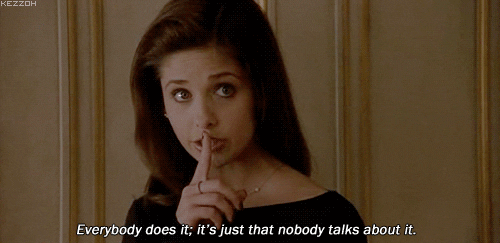 I see you scratching your head at this one, but trust us… it's a big one. While we may totally understand that working from home is exactly that – working – others, well… not so much.
If your neighbors find out that you work from home you may find you become the de facto "parcel person". The mailman, Amazon delivery, and more, if you live in a country where parcels can be left with neighbors… that's you.
Also friends and family will turn up, unannounced to chat or because they are bored. There are many, many people who just don't understand that working from home doesn't mean "doing nothing".

Protect your time, space, and efficiency. Don't tell a soul!
We are so fortunate to live in a day and age where we have the privilege to work from home. It's almost becoming a right in today's ever-changing world and should hopefully lead to healthier and more successful work/life balance for all in the future.
By taking the time to organize your workspace, invest in some quality tech, and take regular breaks – you should be set for success when it comes to working from home. It's all about creating an environment that works best for you and your workflow, so get creative and make it happen!
Got any awesome work from home hacks we missed off the list? Let us know!