Customer centricity software is well worth investing in if you want to bring your business and team into a customer centric focus.
Now, you may be wondering… what on earth is customer centricity?!
Customer centricity is a fancy way of saying a "customer first" approach to product, customer support, and business.
"…but, hey tl;dv… surely ALL companies are customer-centric… right?"
Mmmm, not really. See, customer centricity is a precise definition of a process. It really does all hinge on the voice of the customer rather than the product itself.
To be a truly customer-centric business, teams must anticipate their customers' wants and needs and the type of communication they prefer. And it can't be done on guesswork or winging it either. It needs to be done by tracking and learning about your customer. Anticipating their thoughts, feeling, and mood, and delivering that feeling CONSTANTLY.
Sounds like a lot of work, right?
It is, and it can be, but the dividends it can pay are HUGE.
In a study by Epsilon in 2018, 80% of consumers are more likely to purchase from brands that offer them personalized service. That's a huge amount, compounded by 90% of the respondents to the study saying that they found personalization appealing.
It's really quite simple.
People love to be listened to.
And if you can use insight, data, and analysis to preempt those thoughts and feelings, well… you're going to have a whole lotta happy customers if you get it right.
In a drastically fast-moving world, pivoting from product centric to customer centric is key to staying on top of the competition.
So, how do you make this happen?
Well, that's where using customer centric tools, and customer centric software becomes incredibly valuable.
More and more businesses are using customer centricity software to help them keep up with the competition and ensure they deliver the best service possible at all times.
 
Don't fall into the trap of just "copying your competitors." Poor Tom
😭😭😭
What Are Some Customer Centric Software Tools?
tl;dv is an incredible starting point for any product team, a customer success team, or a business team in general that wants to adopt a customer centric approach.
While you can look at graphs, use listening tools, and stare at graphics – all of which ARE incredibly valuable data points – there is nothing as sweet as the customer's words.
To create a customer centric approach, you start by honing into a very small subset of people to help. Rather than taking a broader view of the whole market, trying a few things, then letting people spend their dollars to work it out, you choose the target audience.
While you can add new audiences later, by zooming into a specific focus, you can get to the heart of your target audience's issues, pains, and wishes. And the way to do this? Hearing their voices.
tl;dv allows UX and product researchers to interview their target market via Google Meet or Zoom, transcribing the whole time, and allows you to uncover what really bothers them. Is there a particular theme that keeps coming up, a certain turn of phrase, by viewing actual, real-life people, those pains and problems come to life?
tl;dv captures these and makes them clippable, taggable, shareable, and easily stored to create a brilliant repository of customer input and insight.
For any tool, software, product, whatever, to succeed, there has to be PROOF. And there is no more significant proof than a video of your target market stating that proof.
There's a bit more finessing to go with it, and certainly, you need to learn about The Mom Test, but using tl;dv is the best way to start.
If you're looking for a tool that takes data-gathering to another level, HotJar is an absolute must.
Hotjar will take all sorts of customer feedback and turn it into numbers. 
Sexy, crunchable numbers.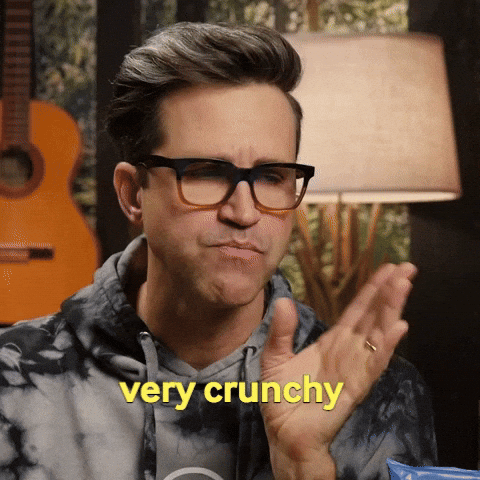 From understanding potential customer behavior on a dummy website or app to running surveys and polls, Hotjar gathers different data points to help build that sweet, bigger picture for your potential customers.
This quantitative data can then be used to cross-check with qualitative to make sure that it's correlating, and if it isn't, what is happening.
One of the coolest features of Hotjar is its heat maps. Too often, people will abandon web pages if they are slow to load. How many? Well, about 50% within the first 6 seconds. This, along with hard-to-understand navigation, is just some things that put people off purchasing from a company. Heatmaps can identify this problem before it becomes a REAL problem.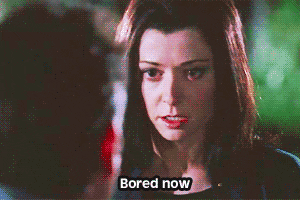 And finally, by combining the data from heatmaps, user recordings, and feedback, you can truly understand the entire customer journey. This can help you identify opportunities to improve customer centricity at each touchpoint, from initial website visits to post-purchase support. So it's not just about getting them in and getting the sale, but monitoring them long-term too.
Usertesting.com is another great tool for customer centricity and website optimization. It uses real people who can provide valuable insights from a user's perspective, allowing you to better understand what users look for when they visit your site or use your product.
The site lets you quickly seek out, connect with and get feedback from your target market. One particularly great aspect is that If you have a product, website, or app, even if it's just a prototype, you can share this with participants to work with. With screen recording and audio feedback, you'll gain insights into how customers use your site and what they do and don't like.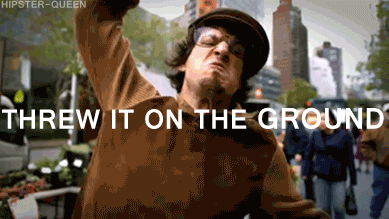 The ability to capture video recordings of users interacting with your product is invaluable for customer feedback.
Even if the feedback is primarily negative, it provides constructive insights and stops teams from getting too far down the rabbit hole to salvage a project.
HubSpot is a HUGE product that most people have heard of, but it is SO incredibly valuable when it comes to customer centricity. As an all-in-one customer service and marketing platform, it allows businesses to stay connected with their customers and prospects. All in one place, one interface, and with incredible integration opportunities.
In particular, it's an excellent tool for customer feedback from the customer success side because it offers a ton of features and solutions, including customer success management. This kind of insight from current customers means working on new upgrades, features, or products tailored to customer centricity.

It also offers tools like chatbots, live chat, and an email marketing platform to keep customers engaged with your brand or product. This is great for customer centricity because you can use the data gathered from all these channels to better understand customer behavior and preferences and gain insightful feedback. Plus, it typically gives a big old hint as to how those customers like to communicate. Ding ding ding, jackpot!
Social listening tool Sprinklr provides an omnichannel customer experience tool that means you get a better understanding of how your customers view your product or brand across all social media channels. If other tools are about listening to the voice of the customer, then this one is listening to both the SHOUTS and the whispers of the customer.
Social media is often touted as a purely marketing or customer success tool. I mean, you only have to look at the mentions for certain brands to hear all the people saying, "WHERE IS MY PACKAGE!?!??!"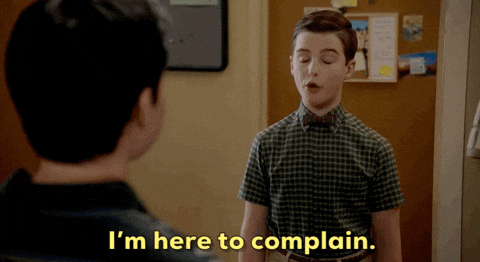 However, social media is SOOOO much more powerful than that. This where your customers hang out? How do we know? Because EVERYBODY hangs out on social.
As of 2023, there are 4.9 BILLION social media users worldwide. A number that will only continue to grow.
So when you look at things from this perspective, it's a lot more than just a customer service channel.
With Sprinklr, you get to take a step back and look at the bigger picture of your customers and how they interact with your brand across all platforms. You can capture data on what they like, what they don't, sentiment, and, most importantly, build relationships with them. That kind of insight is invaluable in creating an understanding of not just what they want but WHY they want it!
It ensures you are listening to ALL users in the first instance and using it as a basis of initial decision-making rather than treating your social media as a reactionary customer service desk.
Canny is a user feedback platform designed to help businesses collect customer insights in an organized and effective manner.
It allows you to create customizable surveys to target specific users or customer segments. You can easily segment your customers by demographics, product team, or other criteria so that you're collecting relevant feedback from each group.
One of the great things about Canny is that your customers can subscribe to your roadmap, meaning they'll be alerted when new features are rolled out. And, as well as that, they can request features too. This way, you're not just listening to their needs and wants, but you can also give them a sense of ownership and make them more invested in the customer-product relationship.
All of this helps create a customer-centric environment where customers feel heard and respected. It also means that you aren't scrabbling around for inspiration, either. By listening to your customers and potential customers, they are LITERALLY ASKING for features. Now, while you need to use a bit of judgment when crafting the product, this is a great way to gain insight into what features might be popular.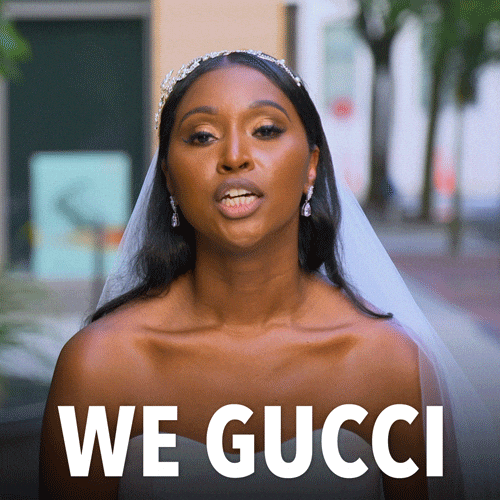 Perhaps you already have a business. Hell, you might even already have loads of customers. Do you get complacent and assume that it's all ok? NOOOO!
Any company can adopt customer centricity, even if they have been around for years. Enter Totango – a customer success platform that helps you manage current customers, measure their success, and identify new opportunities.
Totango allows you to track the entire customer journey from start to finish. You can see which touchpoints work for your customers and which don't. This way, you can focus on the pockets of your current audience to help guide and create what they want.
Deemed as a "post-sales" tool, this means that you have kind of already qualified these as potential purchasers. How? Well, they've already bought products from you.
This means that the data provided is probably more robust and a lot more niched down than if you were starting from scratch. So, you don't have to guess what your customers want– you can just ask them!
Utilizing a tool like Totango is perfect for businesses looking to shift from product-centric to customer centric. It allows you to gather data from what worked and what didn't in your current products, then shake it into a big ol' cocktail of "Ooooh, isn't this the most perfect product ever?"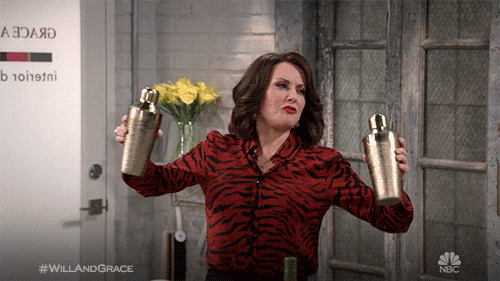 Dedicated Community Slack Channel
While Slack may be considered a work tool, it can always be extended toward creating a community. If a business already has an existing Slack workspace, adding a dedicated customer service and community channel would be wise.
Not only does this incur little to no cost if you are already upgraded on Slack, but it also allows for constant connection. Customers can easily connect with your business directly and openly without needing private emails or tickets.
Not only that but customers can connect with each other, too, making this space an avenue for knowledge sharing. This could be used for customer service (help desk) but also as a space to provide answers and resolutions on the fly from customers themselves.
By monitoring and interacting with customers, running polls, and being engaged with the community, they will give you frank feedback backed up by multiple sources. 
There will be no agenda for them other than improving their own experience.

Now, granted, this does take some management and occasional moderating, but the rewards of having a dedicated space for your customers to come together should not be underestimated.
Customer Centricity Wins The Day
Customers are the reason that any business exists. While many years of product centricity have been the norm, switching approaches and focusing on customer service and product creation is time.
As the world and technology develop, consumers are getting savvier and need more specificity. This means that listening to their needs is paramount.
By implementing customer centric tools such as tl;dv, Hotjar, Usertesting.com, Hubspot, Sprinklr, Slack, and Totango, businesses can improve the overall user experience and build a loyal customer base. Each tool provides different insights into the customer journey – allowing you to craft and hone your products to be exactly what your customers need and want.
There are no dodgy features that everybody will hate, and there's solid data to back it all up. While being customer centric may seem a bit… much, the products effectively create themselves by having your finger on the pulse of your audience.