Whatever operating system you utilize (Hello, Linux, you dark horse, you), it was once a very heated topic of preference. Now today's equally divisive tech option is, are you Zoom or Google Meet?
The two video conferencing platforms are the two most used in the world. While many will use Zoom as the de facto, as of 2020, Google Meet had over 100 million users DAILY. To put that into perspective, that's more people than the population of counties such as Germany or Australia.
GPT-3 & Google Meet's BFFs
Google Meet is basically Google's version of Zoom. Nested within Gmail and as part of the wider Gsuite, Google Meet allows you to video conference with just a few clicks. While most people have some sort of Google account that they can use with it, it does require a paid-for version to loop in people who aren't on the Google server.
The platform has been around since 2017, and they have recently implemented a few features that make them stand out from the competition. While Zoom still holds a slightly more significant market share, Google Meet is undeniably catching up quickly.
But what if we told you there were ways to enhance your Google Meet experience even further? Well, luckily enough, there are some great GPT-3 plug-ins and tools that are specifically designed for use with Google Meet. 
Oh, and they'll be WAY more useful than these doozies…..
GPT-3 is an artificial intelligence (AI) algorithm developed by OpenAI, a research laboratory founded in San Francisco. It stands for Generative Pretrained Transformer 3. It basically works as an autocomplete system that can generate human-like text with minimal input, among other actions – hence why they are so helpful when enhancing video conferencing platforms such as Google Meet.
Kind of, but no. 
Chat GPT is an interface designed within GPT-3. It uses the GPT-3 engine to create responses that sound like a real-life person. It also can understand and respond to user input. GPT-3 plug-ins, on the other hand, are not just chatbots but tools that can be used to enhance Google Meet in different ways.
How can GPT-3 plug-ins make Google Meet even better?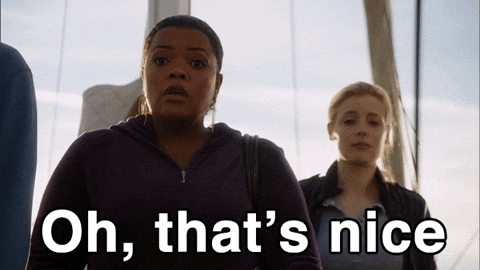 he functionality of the plug-ins and software means that it automates a lot of the "boring" stuff when it comes to meetings. With a virtual meeting, things like transcription, recording, marking important conversation points, and even just recording can be handed over to your AI meeting assistant.
This means that teams can forget to write down all the notes and be fully present in the conversation.
tl;dv is an incredibly powerful tool when it comes to not only the GPT-3 capabilities of the software but the overall tool itself.

Imagine being able to skip irrelevant meetings but still catch up on the bits that matter. Or even multiple meetings, but then just type a few words into the search bar and create a "best of" compilation of all the mentions of that keyword across several meetings. With tl;dv, the functionality is there for you.

As well as these incredibly powerful reels, the GPT-3 power transcribes all meetings with speech recognition. It captures 25 languages and even provides translation within the written transcriptions. If you are aiming for a fully global, collaborative team that democratizes every decision, tl;dv facilitates this. And facilitates it HARD.

Use tagging to let colleagues on Slack know you need their input and automatic tags to highlight key points of a meeting. There is so much more, and as GPT-3 moves into GPT-4 for Google Meet, it will only get better and better.
Pros
Google Meet calls made accessible – records transcribes, and recognizes all your speakers with ease!
For COMPLETE convenience, recordings, and transcriptions of meetings are available instantaneously. No waiting around
Cut the fluff with video editing for perfect little clips
Transcriptions with automated speaker labels
Super easy to use and incredibly easy to start using
Searchable transcriptions in 25 languages
Get access to unlimited recordings and transcripts – all on the free tier
Integrates directly with Slack, Salesforce, Notion, and all your research repository tools
Automated labeling of meetings using an internal tagging system
Timestamp to your heart's content with a simple click
Cons
No integration with Skype Webex, or MS Teams at the moment
If you're looking for automatic transcription software, then one option is tactiq. This GPT-3 driven software can transcribe your meeting into a few languages (about 15), making having to touch type every word a thing of the past.
While it can't recognize speakers or offer a translation feature, its ability to transcribe quickly and accurately makes it great for larger meetings or conferences. tactiq also allows you to add tags and timestamps in your meeting transcriptions to quickly find the key points of discussion.
Pros
Transcribes conversations into multiple languages (about 15)
Easy to use for transcription
Cons
No speaker recognition features yet
Limited language options
No video or audio recording to offer context or backup to your transcription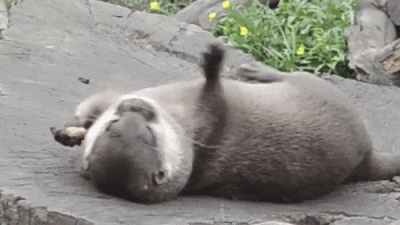 Otter (not the cute animal with a rock pocket) used to be the big player when it came to automatic transcription and was a firm favorite with journalists in particular.
With this text-to-speech software, you can still capture audio and have it transcribed instantaneously, but it hasn't entirely moved as fast as some of the others on that market.
Users of Otter can take advantage of the audio recording and the opportunity to timestamp and share clips with colleagues. But there are some pretty chunky drawbacks.

The first is that it's only available in English. Yep, that's right. No French, German, or Malay (yep, that one's available on tl;dv). It may work if you are working almost solely with English-speaking individuals, but who is nowadays?
Also, it can be used for conversations between two or three people, but any more than that, and it'll just be a bit… confusing.
Pros
Established brand with an excellent reputation
Easy-to-use software
Allows for audio recordings and transcriptions
Timestamping feature available
Cons
English language only
No decent free version
No video recording option
Kraftful is a bit of a gift to product researchers. In fact, its tagline is "ChatGPT but for Product Research." This lovely piece of kit allows you to combine your insights from Google Meet and other sources, such as Intercom chat messages and analytics data.
Kraftful then scoops it all up, crunches the details, and generates useful, actionable insights into your customers.

You will need a separate solution to record automatically (such as tl;dv), but this is definitely a step up from manually taking notes and trying to pull all the bits of research together manually.

It also has a couple of super whizzy GPT-3 driven features, such as user sentiment and feedback analysis, that'll save you countless hours of trawling.
Pros
Integrates with other data sources
Generates actionable insights into customer habits
It can be used for product research and development

Cons
Needs to be integrated with another recorder solution
Starts at $32 per month
Finally, we have bluecap. bluecap also has user sentiment capabilities to go with its transcription and note-taking features. bluecap also allows you to hold a meeting, and then the AI will generate a quick meeting summary outlining the key points after the call.

Its main drawback is that bluecap is with more than a few people to pay for it, can get very expensive. While it does have a free trial, it's capped at "two hours" of conversational intelligence. In a busy work environment, that'll get used up super quickly. So even just testing out the software's capabilities properly will require a bit of financial outlay. Also, there are some issues with using customer sentiment at the moment, so having them as standard in your calls rather than as a optional add-on, could be a deal breaker. 
Pros
User sentiment capabilities
Generates meeting summaries
Cons
Limited free version is available
Some issues with user sentiment detection
So, what is the best GPT-3 Plug-In?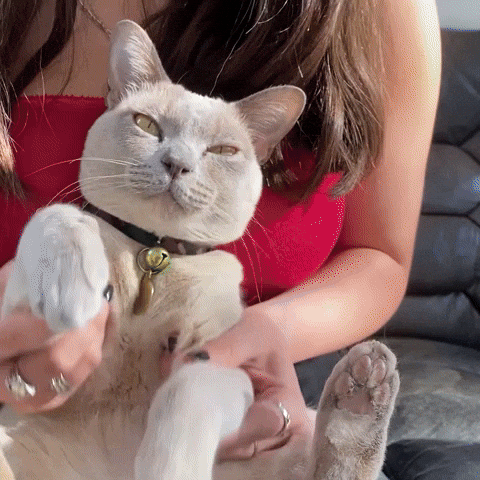 So, these GPT-3 tools and plug-ins for Google Meet have some pretty cool features. And as the tech continues to develop (seriously, OpenAI is shipping these GPT iterations faster than speedboats!), then it's definitely worth keeping an eye on all of these to see what features and functionality comes up next.
However, regarding general usability, usefulness, and affordability, tl;dv has to take the cake. 
It offers video recording, audio recording, the chance to tag, create reels, search using keywords, and more. A lot of the other tools do some of this or offer a little bit extra, but for async teams, anybody in Product or UX research, tl;dv has all the bells and whistles you need – and more.