Lights, camera, action! In the modern era, almost everybody is screen testing for their next role thanks to the rise of video conferencing software. Remote working has come on in leaps and bounds over the last few years, but for hiring managers and stakeholders this technology also presents a fantastic new resource to enhance your recruitment process – the chance to record candidate interviews.
There can be a bit of apprehension with this process. People don't always feel comfortable being filmed and it can add a little bit of extra pressure and nerves onto the candidate. But, as long as consent is gained and the correct data protection protocols are in place and being adhered to, recording interviews with candidates can help you make the right, and often less costly, decision when it comes to your next hire.
So, CAN I record a job interview?
The simple answer is yes. You can record job interviews provided that you adhere to the relevant data protection laws and regulations. In Europe, this is the General Data Protection Regulation (GDPR) and in the US this is the Federal Trade Commission (FTC) guidelines.
These regulations state that you must gain the consent of the person being recorded before any recording takes place. This means that you need to make sure that the candidate is aware that the interview will be recorded and that they are happy for this to go ahead. It's also good etiquette to explain to the candidate exactly who the recording will be shared with, and for what reason. If someone is coming in for a marketing role, will there need to be input from product development for example, and why?
There also needs to be reassurances regarding data protection and how the footage will be stored and used. The candidate must be made aware of their rights under GDPR/FTC, including the right to have the recording erased if they so wish.
Once you have gained consent, you are free to record away!
What are some of the benefits of recording interviews?
There are a few reasons why recording interviews has become such a popular option for many recruiters and HR managers.
Recording interviews allows for true flexibility
Stakeholders and senior management tend to be quite busy, often struggling to fit all the tasks they need into a typical workday. By conducting recorded interviews, there is an opportunity to ensure that every decision-maker is included in the process – either at the time itself or as a recording to watch later.
Stakeholders and decision-makers can then view candidates' responses at their leisure, meaning that the days of synchronizing calendars, allocating entire working days to interviewing candidates and multiple rounds of interviews could be a thing of the past.
Recorded interviews offer a fairer recruitment process
Equally, for potential employees, recorded interviews can be conducted within a convenient time slot, without the candidate having to travel or take time off from their current employment.
As well as presenting more opportunities for interviews to be easily scheduled into a candidate's calendar, this can also reduce the barriers associated with the traditional interviewing process. This essentially presents an opportunity for a much more inclusive recruitment process overall and can help to encourage a wider pool of candidates.

In particular, recruiters can use a tool such as tl;dv, to isolate particular clips that really show the personality and strengths of a candidate to highlight quickly with other members.
Ultimately recording interviews reduces bias in recruiting, by allowing a more diverse range of stakeholders to have a say in hiring. 
Recorded interviews are great for team member growth
A benefit, not just for the company but for the employee, is that a recorded interview is something that can help drive personal development. Having a recording of your brand new staff member, just before they start working for you, complete with their career goals, strengths, and weaknesses, allows you and your team to create personalized training plans to help them thrive. These recorded interviews can be used as a benchmark to measure growth and trajectory for every employee, helping to boost long-term employee retention.
Recorded interviews allow other stakeholders to weigh in
Have you ever heard the saying that "two heads are better than one"?
This rings especially true when it comes to making decisions and, more specifically, when it comes to hiring new team members.
One of the great things about recorded interviews is that they can be easily shared with other stakeholders within the company – such as those in different departments or even different locations. This allows for a greater number of people to have input into the decision-making process and helps to ensure that the best candidate is chosen for the role. There is a real chance to bring in other people's opinions – particularly those who may not typically be included in the recruitment process, but who's day-to-day activity is going to be impacted by a new hire.
This could be, for example, the team who will be training the new starter or even the individual who will be working most closely with them on a day-to-day basis.
Including a wider range of stakeholders in the recruitment process can help to avoid any potential conflict down the line and ensures that everyone is happy with the final decision.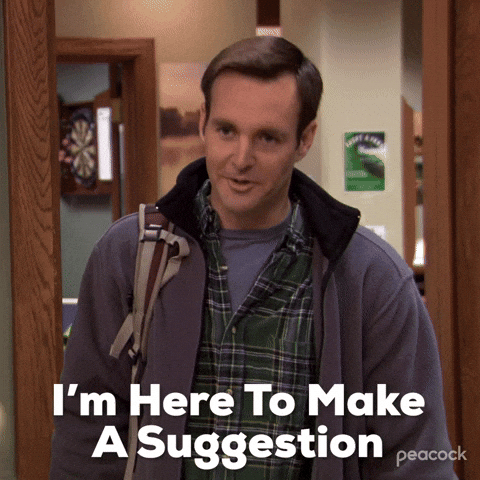 Recorded interviews provide valuable feedback
Not only are recorded interviews great for making sure that you're hiring the right person for the role, but they can also provide invaluable feedback – both for the candidate and for the interviewer.
Listening back to recordings of interviews allows you to hear things that you may not have picked up on at the time. This could be, for example, the way that a candidate answered a particular question or even their tone of voice. These are things that can give you a much better insight into a person's true character and whether they would be a good fit for your team.
Similarly, recordings can also be used to provide feedback to the interviewer themselves. This could be helpful in terms of training new recruiters or simply giving them some pointers on how they can improve their technique. After all, the whole point of an interview is to get to know the candidate – so anything that helps to make the process more efficient is a bonus!
This all sounds great, so what are the cons of recording interviews?
While there are obviously quite a lot of benefits to recording interviews, it's not a totally perfect and seamless process. There are still some drawbacks and these need to be taken into consideration when considering adding recording video interviews into your process.
It can make the candidate nervous
One of the main cons is that, for some candidates, being recorded can be a very daunting prospect. This is particularly true for those who are not used to being in front of the camera or who generally get nervous in an interview setting.
This can lead to them feeling flustered and tongue-tied, which is obviously not ideal if you're trying to get to know them better! In some cases, it may even lead to them withdrawing from the process altogether.
The candidate may prefer spontaneous dialogue
Another downside is that, for some candidates, the recorded format can feel very stilted and unnatural. This is because they may be used to spontaneous dialogue in an interview setting – rather than the more structured format of a recorded interview.
This can make it difficult for them to really show their personality and could impact the final decision that is made.
A single interviewer may leave out key questions
It's also worth bearing in mind that the interviewer may inadvertently leave out key questions when recording the interview. This is because they may get caught up in the moment and forget to ask certain things – or they may not want to be seen on camera asking certain sensitive questions.
This could obviously have a big impact on the final decision that is made, as some key information about the candidate may not have been gathered.
Also, with just one person interviewing and reporting back with a recording, there may be key questions or viewpoints that aren't considered – simply they aren't part of the interviewer's line of sight. An HR exec may not know the finer details of sales processes for example, or for a technical role a recruiter may not be able to ask the more in-depth questions required around technical knowledge.
The candidate needs to trust that data protection rules are adhered to
When recordings are made, it's important to ensure that data protection rules are followed. This means ensuring that the recording is kept secure and only accessed by those who need to see it.
For some candidates, this may be a big concern – particularly if they are worried about their data being mishandled or leaked. This could lead to them feeling uneasy about the whole process and could make them less likely to engage fully. One tip is to explain to the candidate precisely for how long the recording will be stored, and let them know that they have a right to request its deletion at any time
When done correctly and with tact, recording interviews makes for a much fairer and smoother recruitment process – for employer and candidate.
How to record an interview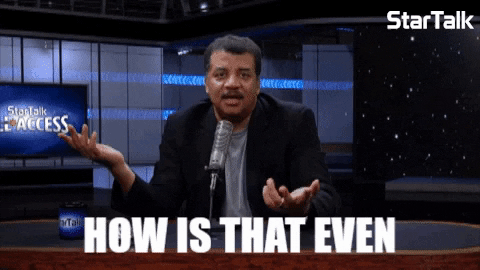 There are a few different ways  you can record an interview. The most common way is to use a video conferencing tool, such as Zoom or Google Meet. While you can record on these, there is usually a level of administration or cost involved which can means you have to get permission from an admin in your organisation, or upgrade your Plan.
Another option is to use a free meeting recording software, such as tl;dv. This handy Zoom app or Chrome extension is a good option when you want to select clips that highlight a candidate's strengths and share these with stakeholders who are pressed for time. You can also add each interview question as a timestamp to the recording (during or after the interview) so that colleagues can skip the candidate answers that interest them.
By reducing the need for follow-up interviews, and consolidating a wider range of stakeholders' input, recruiters can scale the online recruitment process, and make decisions faster. There is, after all, a big advantage in being your favourite candidate's first offer! What's more – tl;dv can be used for strenghtening their remote onboarding experience, also.
Here is a step-by-step process on taking a potential new employee through the whole recorded interview process.
1. Get consent
Before the interview, explain to the candidate that it will be recorded. This way, they can prepare mentally and won't be caught off guard when the recording starts.
2. Technical check (and double-check!)
Set up your chosen recording method and make sure it's working properly.
3. Press GO
Start the recording and then proceed with the interview as normal. With tl;dv you can set this to automatically start recording when you join the meeting. There's no worry about forgetting to press the right button or starting a recording half way through, nice and easy!
4. Press STOP
Once the interview is finished, stop the recording and thank the candidate for their time. Alternatively, you can just end the meeting and the recordings will be saved.  You can also be safe in the knowledge that the entire thing has been transcribed, ready to be translated if needed, by tl;dv.
5. Save
Make sure you save the recording in a secure place and only share it with those who need to see it. With tl;dv, everything is automatically stored securely in the cloud so you don't need to worry about losing it.
6. Edit as required
If you're using a screen recording tool, you may want to edit out any technical issues or pauses before sharing it with others. tl;dv offers the chance to tag, edit and clip key moments, with timestamps too.
7. Share with other stakeholders and decision-makers
Once you're happy with the recording, share it with other stakeholders in the recruitment process. This could be the hiring manager, other members of the interview panel or even the candidate themselves if they want to review their performance. Again, if you're using tl;dv, the candidate will receive a copy right away into their inbox. This will allow them to see first-hand how they did, and offer them an opportunity to reach out if there's anything they feel like they've missed.
8. Make a decision!
After everyone has had a chance to review the recordings, it's time to make a decision on who to hire. This can be done quickly and efficiently by listening back to the recordings, making notes at key points and collaborating asynchronously. By having the whole process recorded, you can be sure that everyone is on the same page and that the candidate gets a fair assessment of their performance.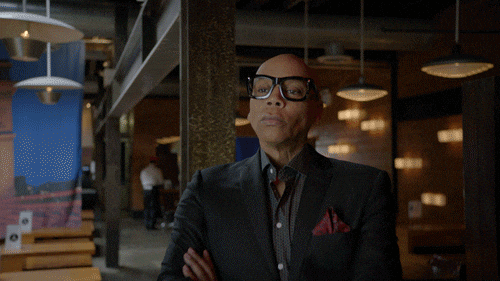 Is recording interviews the new norm?
The remote revolution has changed a great deal about how we work digitally. Increasingly, companies are identifying the efficiency and scalability of recording meetings, presentations, tutorials – and even interviews. We're seeing a trend that points toward the normalization of virtual candidate interview recording. 
This definitely warrants a change in mindset as to how we approach interviews. Traditionally, interviews have been daunting, stiff and overly formal conversations. By focusing on making the candidate comfortable and giving the conversation a more human touch, it's easier to get your head around the idea of recording the interview. Ultimately, he benefits to both organisation and candidate are enormous. At tl;dv, it's how we do all our recruitment!
We believe recording virtual interviews helps eliminate subconscious bias by allowing for input from a wider range stakeholders, without demanding too much of anyone's time. It also allows the candidate to go back to their interview, and make sure they didn't leave out any important information.
Plus, it can serve as a great data point to have when charting the growth and development of your company as a whole.
With tangible, video-recorded snippets of candidates, you can see if you're attracting the right people with your recruitment process. If you want to improve your style of interviewing, you can learn from the moments which went well, and the moments that were less good (because information was unclear, or questions were poorly phrased). A recorded offers a huge amount of information and clarification that just isn't available when you rely on an analogue style of interviewing.
If you're interviewing several candidates over a period of days, it's difficult to remember the individual strengths of each one. With a recording, you don't have to fully rely on your memory of what they said on this or that matter – you don't even have to rely purely on the opinion of those who were present at the interview. Overall, a recording can greatly benefit a candidate's chances of making a lasting first impression.
Next time you're interviewing for a job, why not impress the recruiter by asking if you can capture the call with a meetings recorder yourself?