Virtual assistants may just be the single most organized group of people on the entire planet. Not only do they organize all their clients' lives, content, work, and more, but they also manage their own business. Talk about multitasking!
Managing multiple customers and sales calls can be a pain as a virtual assistant, especially when everything is done manually. We can imagine that even the savviest of VA has mixed up the details of two clients. This is why, no matter how tempting it may be to live your entire VA life in Google Suite, there is real importance in getting dedicated CRM software for virtual assistants.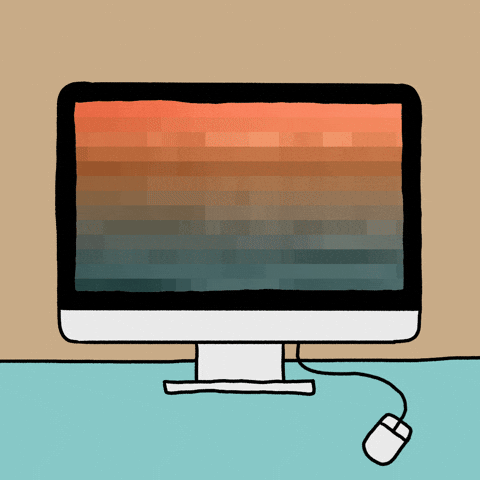 With the help of a CRM, virtual assistants can organize all their customer information, keep track of sales calls, and automate many of those BORINGGGG repetitive tasks. By eliminating manual labor, virtual assistants have more time to focus on providing customers with a great customer experience.
What is a CRM for Virtual Assistants?
If you are a virtual assistant, a CRM is worth having. A CRM (Customer Relationship Management) isn't just a dry, businessy acronym that could bore paint off a wall. It's actually a super helpful software that's basically like a personal butler for customer interactions. It contains a range of tools designed to track customer data, including emails, phone calls, sales, and marketing interactions.
A CRM enables virtual assistants to manage their client's information efficiently and automate their work processes, freeing up time to focus on higher-value tasks.
In fact, it can be really crucial for you as a virtual assistant because it gives you a centralized location to manage all of your client's information and track their progress through your pipeline. The software can notify you when follow-up calls, or emails are due to help ensure they don't forget important appointments or details. You can even use it to automate tedious, repetitive tasks, such as sending follow-up emails or scheduling meetings. This enables you to be more productive and efficient, providing time to focus your energy on new prospects and optimizing your business.
It's also like a sales wingman helping you to upsell or cross-sell your clients. It makes tracking a customer's preferences easy, enabling VAs to pitch relevant services or products they are interested in. Additionally, a CRM can provide valuable insights into customer behavior, enabling businesses to identify trends, preferences, and opportunities to improve their services.
Finding the PERFECT CRM as a Virtual Assistant
When it comes to finding the best CRM software for virtual assistants, there are a few key features to look for. And let's be honest, VAs have some pretty high standards.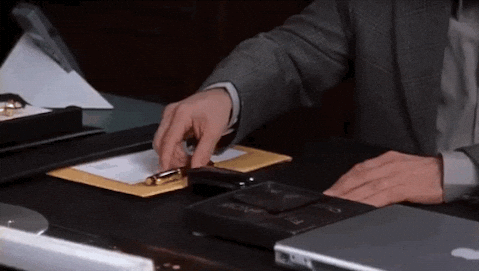 First off, automation is a must-have. They don't have time to waste on menial tasks like sending follow-up emails or scheduling calls. A smart VA wants a CRM that can take care of these things for them, so they can focus on the important stuff – like binge-watching our favorite shows on Netflix and half crocheting a bikini for your Auntie Marge.
The ability to centralize customer information is also key. Nobody wants to waste time searching through various platforms and documents to find the information needed. Give them one centralized location where they can access everything they need to know about their clients, plus a handy dandy search function. Thank you very much.
Finally, it needs to be SIMPLE. While it may be tempting to have the all-singing and all-dancing CRM (mainly if the price means a better tax break, am I right?!) simplicity will always win.
If you don't know where to write the client details, or the system has too many boxes and features you don't need, it will be more of a hassle than a help.
So, without further ado, here are some of the best CRM software options for virtual assistants:
Automation with tl;dv
aka NEVER TAKE NOTES AGAIN 😍
You're not alone if you ever feel like manual data entry is a modern-day version of Sisyphus rolling that boulder up the hill. Maybe in a past life, you crossed an ancient wizard who cursed you to forever enter data into spreadsheets. However, thankfully, with tl;dv, you will never, ever, ever, ever….ever have to manually input your meeting notes again into your CRM.
tl;dv sprinkles a bit of magic (ok, so it's a smart AI meeting assistant, but, shhh, don't spoil it), and your meetings are recorded, transcribed, summarized, and then pulled straight through to your CRM. HASHTAG SWOON OR WHAT?!
Unlock Extra Benefits and Become a tl;dv Ambassador!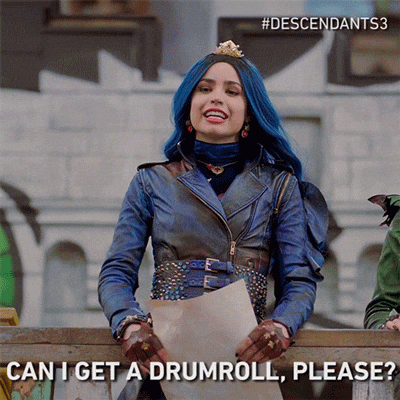 As a virtual assistant, you're always on the lookout for opportunities to streamline your work and boost your income. Well, here's some exciting news: you can become a tl;dv ambassador and enjoy exclusive benefits while helping your clients and earning rewards!
tl;dv, the automation champion we've mentioned earlier, not only saves you time by recording, transcribing, and summarizing meeting notes but also offers an ambassador program that rewards you for spreading the word. By becoming a tl;dv ambassador, you'll not only enhance your own productivity but also empower your clients with this incredible automation tool.
As a tl;dv ambassador, you'll receive special perks and benefits, including access to exclusive resources, priority support, and early access to new features and updates. You'll be equipped with the tools and knowledge to effectively promote tl;dv to your clients and showcase its immense value.
But the benefits don't stop there. When you refer your clients to tl;dv and they sign up, you'll earn rewards and incentives for each successful referral. It's a fantastic opportunity to add value to your clients' experience while increasing your own profitability. Plus, as a tl;dv ambassador, you'll have the satisfaction of knowing that you're making a positive impact on your clients' productivity and efficiency.
Imagine the advantages of being a tl;dv ambassador. You'll save your clients from the tedious task of manually inputting meeting notes into their CRM while earning rewards for your efforts, allowing you to concentrate on your best work.
Salesforce: The Behemoth of CRM
Alright, it's time to talk about the elephant in the room that can't be ignored when discussing the best CRM for virtual assistants – Salesforce. To say that Salesforce is a big deal in the CRM world would be the understatement of the century.
Salesforce offers comprehensive features and robust customization options, making it suitable for any business – big or small. These features are super helpful for virtual assistants. They can help them quickly add contacts, create campaigns, manage accounts, track sales, and much more.
Pros & Cons Of Salesforce for VAs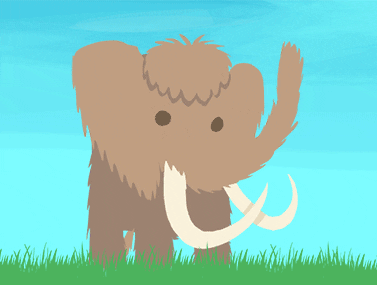 Salesforce is a highly customizable and powerful CRM solution, appealing and terrifying, much like discovering a magnificent live woolly mammoth in your backyard. Its features, like automation, streamlined customer data management, and a vast range of integration options, are to die for. It's no wonder many virtual assistants dream of jumping on this beast and galloping off into the sunset of productivity paradise.
However, all mammoths have a dark side, and Salesforce is no exception. The biggest drawback is its steep learning curve. As a virtual assistant looking for the best CRM, you might feel like a palaeontologist trying to piece together a mammoth skeleton with limited tools and outdated instructions. It is not the simplest CRM on the market, which may lead to frustration and missed opportunities.
As the behemoth of the CRM world, one would expect the pricing model for Salesforce to be equally…well, mammoth.
The cost can vary, starting from a reasonably affordable $25 per user per month for the "Essential" plan all the way up to $300 per user per month for the "Unlimited" plan (which sounds like it could include a pet mammoth, but it sadly does not).
However, investing in Salesforce is not just paying for the subscription. You may need to consider additional costs for implementation, customization, and perhaps even training if you want to squeeze all the mammoth-sized goodness out of it. Just remember – with great power comes great responsibility – and sometimes, greater expenses. Luckily it does come with a 14-day free trial so you can try before you try before you buy.
Pull up a chair and grab a tea because it's time to talk about the other big hitter of the CRM world – HubSpot. To call HubSpot a big shot in the inbound marketing arena would be like saying puppies are cute- a major understatement.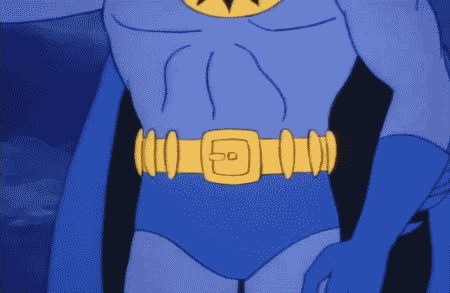 HubSpot has many heavy-hitting features and customization options that would make even Batman's utility belt look under-equipped. For virtual assistants, HubSpot can streamline contact management, automate email campaigns, track sales, and even whip up some snazzy reports to make you look like the genius you are.
Pros & Cons Of HubSpot for VAs
HubSpot is a heavy hitter with features that make it as appealing as a double chocolate sundae and just as rich. It's got automation, slick contact management, and many integration options that make it the dream ticket for any virtual assistant looking to hit the big leagues.
But like every superstar, HubSpot has its tricky moments. The most significant speed bump on this road to inbound marketing glory is its learning curve. To a newbie, HubSpot might feel like trying to understand the rules of cricket on a first watch – it's not exactly the simplest platform out there, and this could lead to a few headaches along the way.
HubSpot, the LeBron of CRMs, comes with a price tag reflecting its status. Prices range from a manageable $50 per user per month for the "Starter" package all the way up to a steeper $3,200 per month for the "Enterprise" package (it sounds like you'd get a team of MBA-grad elves working for you, but alas, you do not).
However, this is a big one. It is possible to use it FOR FREE. Yes, that's right. If you are small fry and only have a handful of clients, you can probably get away with being on the free tier. Hoorah!
Zoho: The All-rounder of CRMs
Finally, Zoho CRM is sort of like that high school valedictorian we all remember – the one who was just a little too good at everything. Physics quiz? Top score. Chess club? Checkmate every time. Track and field? Don't even bother lacing up. In the same vein, Zoho CRM has a habit of making complicated tasks look as easy as tying shoelaces.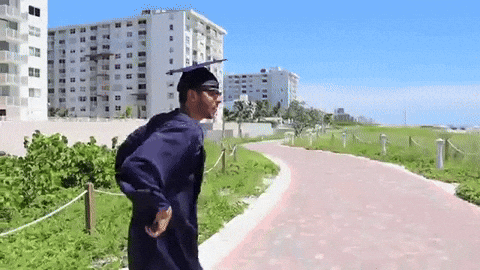 You've got sales to track? Zoho's already there, keeping count faster than a Las Vegas card counter. Contact management giving you a headache? Zoho handles it with the finesse of a brain surgeon, soothing away your stress. Task automation? Zoho's on it like a professional juggler, keeping all your tasks in the air while you sip your coffee, undisturbed.
And just when you think Zoho's done showing off, it pulls out more tricks from its sleeve. Need to analyze sales performance? Zoho's got analytics sharp enough to give Sherlock Holmes a run for his money. Marketing automation? Zoho doesn't break a sweat, handling it as effortlessly as a world-class DJ spinning tunes.
From managing your customer relations to keeping your workflow streamlined, Zoho nods sagely and says, "I got this" – and you can't help but believe it. With Zoho at your side, you'll soon be playing the business game like a pro, all the while wondering how you ever managed without it.
Pros & Cons of Zoho for VAs
In Zoho's favor, it's highly customizable and relatively user-friendly. It's akin to having a deluxe toolbox where you can handpick the tools you fancy. Plus, it shakes hands with a multitude of other applications.
Conversely, Zoho's user interface can seem as retro as bell-bottom jeans, and its mobile app could do with some sprucing up.
Zoho's pricing scale starts with the Free Edition, which won't cost you a dime for up to three users, up to the Ultimate Edition, at €52 per user per month – not exactly a king's ransom.
Snov: The Organization King of CRM
If CRMs had personalities, Sales CRM by Snov.io would be rightly called 'The Organizer'. And no wonder why! It's highly structured and detail-oriented, resembling a meticulous project manager who keeps everything in order, tracks tasks, and ensures deadlines are met.  
Some would call Snov.io an innate team player too: it totally excels in fostering collaboration and cooperation! From now on, you'll be able to share notes, templates, set responsible members and more all in one sales ecosystem! And don't worry about managing multiple calendars: Snov.io's seamless Google Calendar sync allows you to view all your tasks, meetings, and calls in one place, so you'll never double-book or forget to follow-up again.
On top of that, Snov.io is a 100% extrovert who thrives on connecting with others. How would we know? Apart from being a top-notch CRM, Snov.io has everything your sales reps need for effective lead generation. Find your leads' email addresses and immediately verify them with Snov.io's Email Finder & Email Verifier. Not enough? Reach out to leads with Snov.io's Email Drip Campaigns boasting automatic follow-ups to sell, onboard, nurture, and build long-term customer relationships! What about finding prospects on social media? Snov.io's Li Prospect Finder will release you from tedious  hours spent looking for leads on LinkedIn! 
Pros & Cons Of Sales CRM by Snov.io for VAs
Still using spreadsheets as your CRM because 'they just work'? Snov.io has everything to keep each member of your team on the same page when working on a deal. Just drag-and-drop deals towards your goal, always know where you stand with the lead and never forget to follow-up. And best of all, you can get access to the CRM functionality absolutely for free simply by signing up! Plus, its lead generation tools are versatile in terms of integrations. Due to an in-built API, Snov.io can connect to over 5,000+ CRMs, teamwork tools, forms, customer support platforms, social media apps and more!
The cons would rather refer to the lead generation tools as Snov.io doesn't provide email search on Facebook. However, if you've got your lead's name, Snov.io would come in handy when finding leads elsewhere online: by location, company they work for, job position, their LinkedIn profile or other data.
What makes Snov.io CRM and the rest of its tools so affordable is that ALL of them come with the FREE Trial Plan. It's a renewable plan that lets you test Snov.io tools as long as you like before you commit to a paid plan. On trial you can search for leads, verify emails, warm up your sender account, send campaigns and manage deals in the CRM.
Your free credits and recipients renew every 30 days. You will get 50 credits, 100 recipients, and 1 email warm-up slot. Premium features like integrations, bulk search, bulk verification, teamwork, email A/B testing, API & webhooks access and export are not available in Trial.
If you are aiming to reach better sales results, you may upgrade to Starter ($30/month), Pro 5k ($75/month) or Managed Service Plan (available upon request) and meet your current business needs with more functions at hand.
So, if you're a virtual assistant, it's time to break free from relying solely on Google Sheets. Choose the CRM software that aligns with your working style, requirements, and budget. Remember, managing your clients' lives efficiently isn't your only goal; gifting yourself the benefits of organization and automation is equally important.
So, armed with all the information you need, fear not. You're well-equipped to make the right choice when choosing the best CRM software for virtual assistants. Embark on your journey to an organized and efficient workflow. Happy CRM hunting!